2022 International Conference on Artificial Intelligence, Internet of Things and Cloud Computing Technology (AIoTC 2022) has been successfully held an online conference on October 21, 2022 . Nearly a hundred scholars attended the online conference. As a leading role in the global megatrend of scientific innovation, China has been creating a more and more open environment for scientific innovation, increasing the depth and breadth of academic cooperation, and building a community of innovation that benefits all. These endeavors have made new contribution to globalization and creating a community of shared future.
Group Photos
The conference is scheduled to begin at 9:00 a.m., and end at around 12:00 p.m., including 3 keynote speeches and 3 Oral Reports. Each keynote speech is about 35 minutes, and after each speech, there will be a Q&A session. And each Oral Report is about 15 minutes.
Keynote Speeches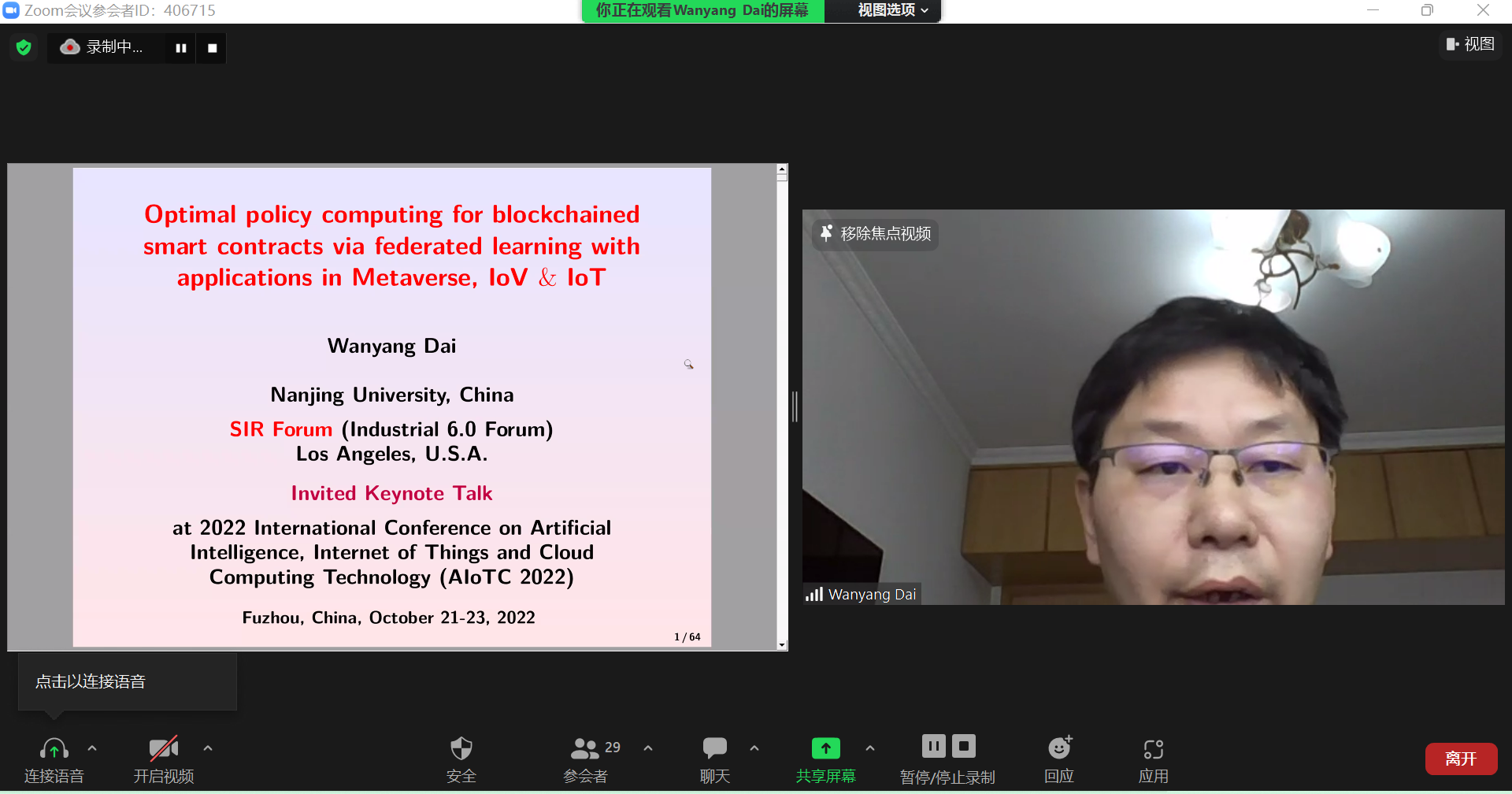 Keynote Speaker 1:
Prof. Wanyang Dai
Nanjing University, China
Speech Title:Optimal policy computing for blockchained smart contracts via federated learning with applications in Metaverse, IoV & IoT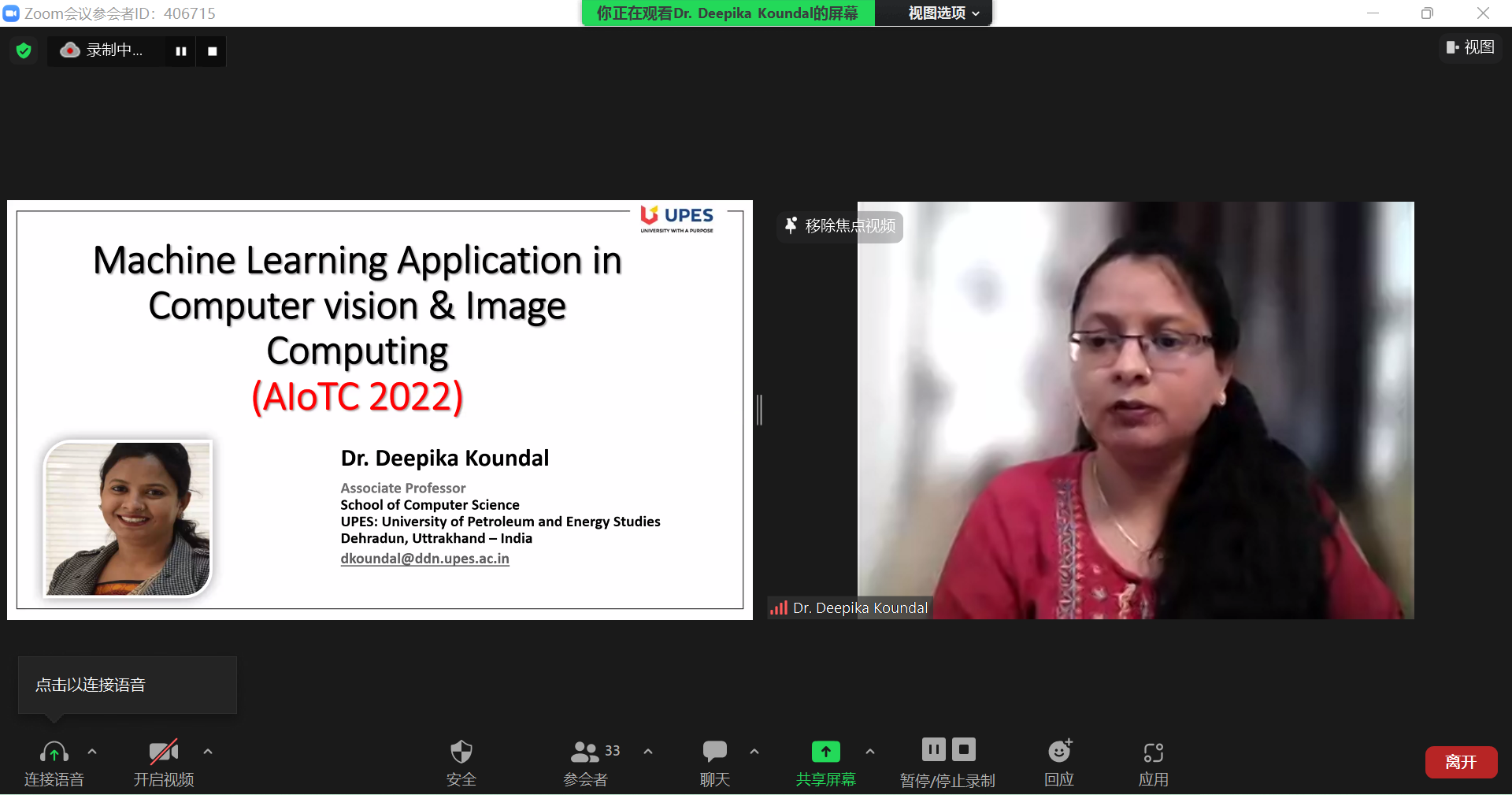 Keynote Speaker 2:
Assoc. Prof. Deepika Koundal | Deepika Koundal
University of Petroleum & Energy Studies, Dehradun
Speech Title:Machine Learning Application in Computer vision & Image Computing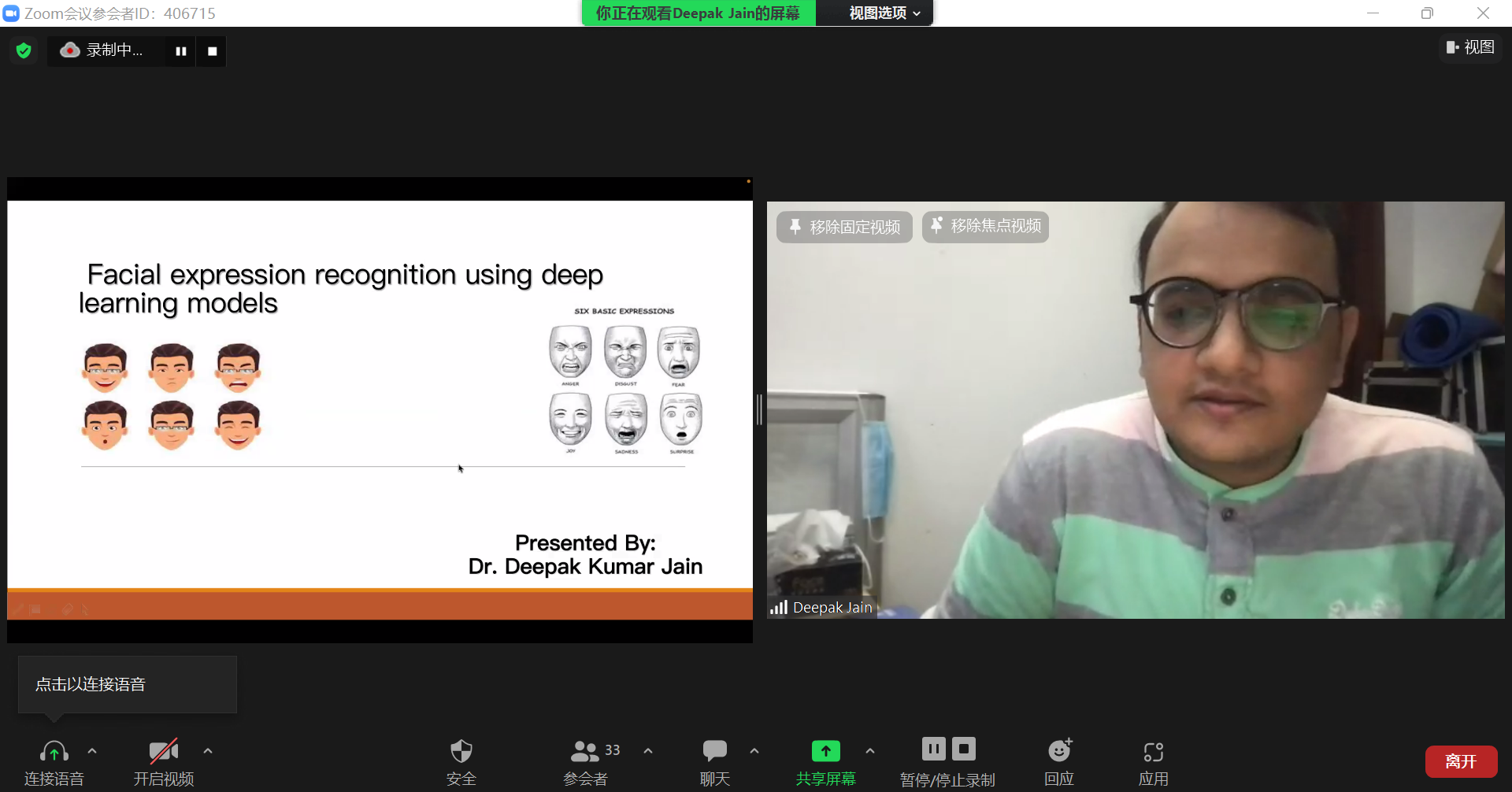 Keynote Speaker 3:
Dr. Deepak-Sun
Chongqing University of Posts and Telecommunications, China
Speech Title:Facial expression recognition using deep learning models

Oral Presentations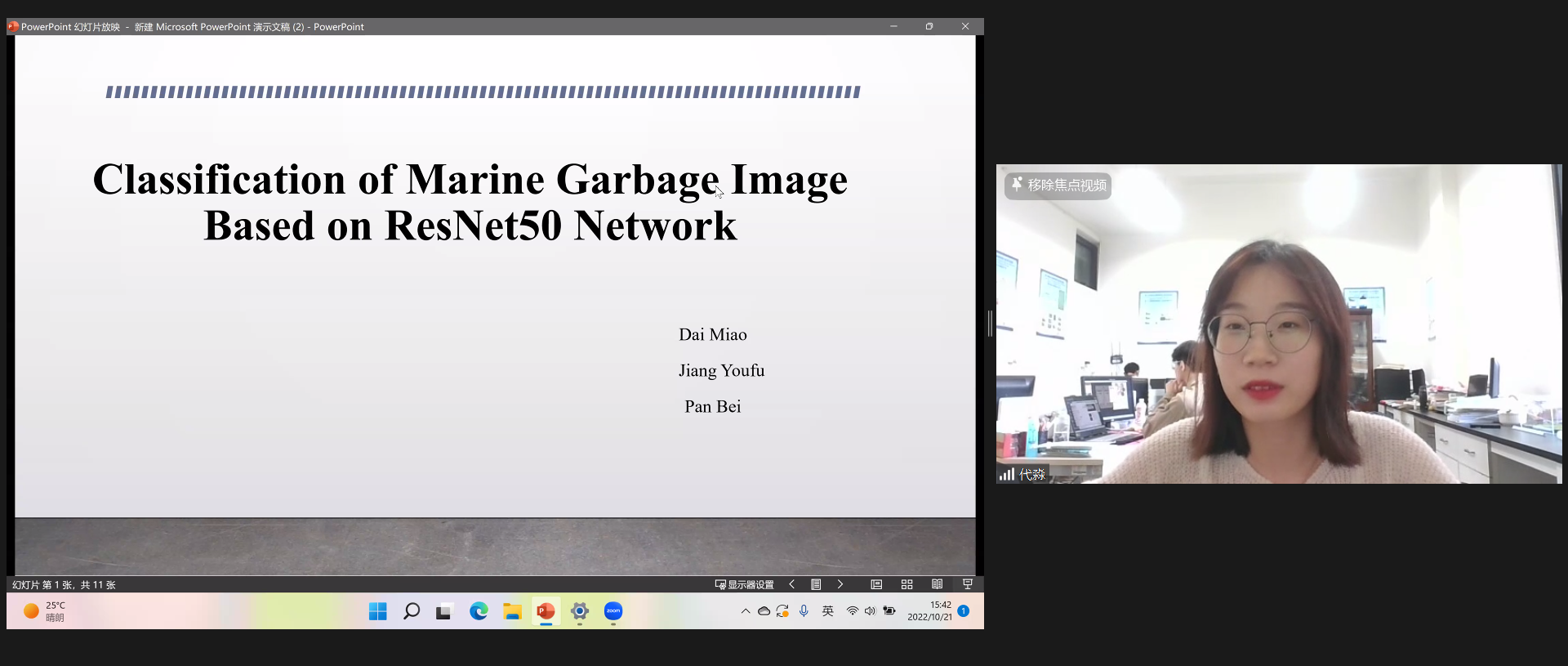 Oral Speaker 1:
Dai Miao
Zhejiang Ocean University ,China
Speech Title: Classification of Marine Garbage Image Based on ResNet50 Network
Oral Speaker 2:
LingMing Meng
Jianghan University, Wuhan, China
Speech Title: Chinese text summary generation based on Seq2Seq framework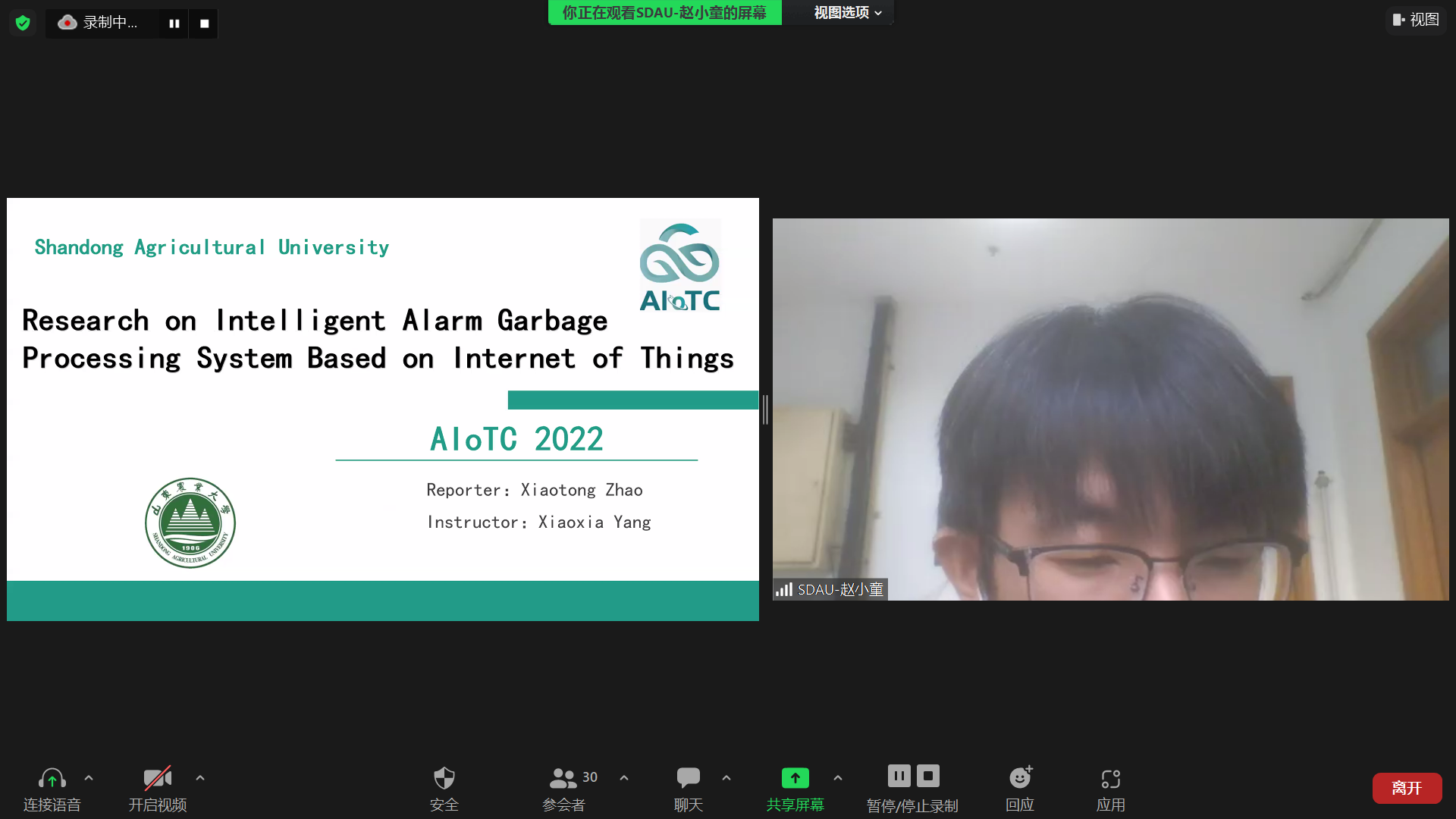 Oral Speaker 3:
XiaTong Zhao
Shandong Agricultural University, China
Speech Title:
Research on Intelligent Alarm Garbage Processing System Based on Internet of Things
AIoTC 2022 provided an international collaborative platform for sharing research results and exploring innovative technologies. The conference ended successfully amid a lively atmosphere!